From learning the industry product knowledge, Aplonex enlarged the product area to all shocks and Truck Chassis parts in 1996.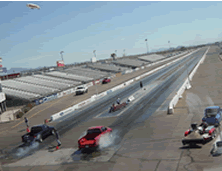 In 1998, we also developed a series of side adjustable shock absorbers. Now we are proud to say our Side Adjustable Shocks knowledge is the best one all over the world.
In 1999, Aplonex began to develop the series of Steel Cowl Induction Hood. We used the O.E. type inner frame and designed the market favorable hood style. Most of important, we providedthe best quality and best prices for the market in the past time.
We will continue to develop the very difficult product and reach the best quality. It is endless to improve sthe quality and we will set up the Performance Product Criterion in the Truck & Car Parts Industry.